Stock Market Outlook for September 29, 2022
US Dollar Index rolling over from the upper limit of its rising trend channel, providing relief to the downward trajectory of stocks.

*** Stocks highlighted are for information purposes only and should not be considered as advice to purchase or to sell mentioned securities.   As always, the use of technical and fundamental analysis is encouraged in order to fine tune entry and exit points to average seasonal trends.
Stocks Entering Period of Seasonal Strength Today:
Subscribers – Click on the relevant link to view the full profile. Not a subscriber? Signup here.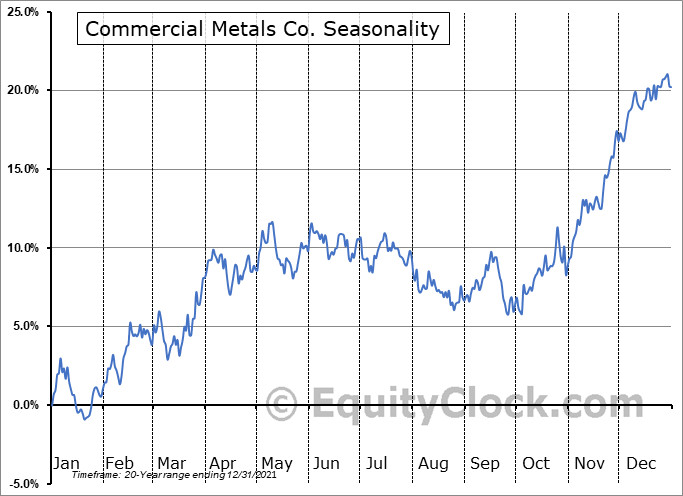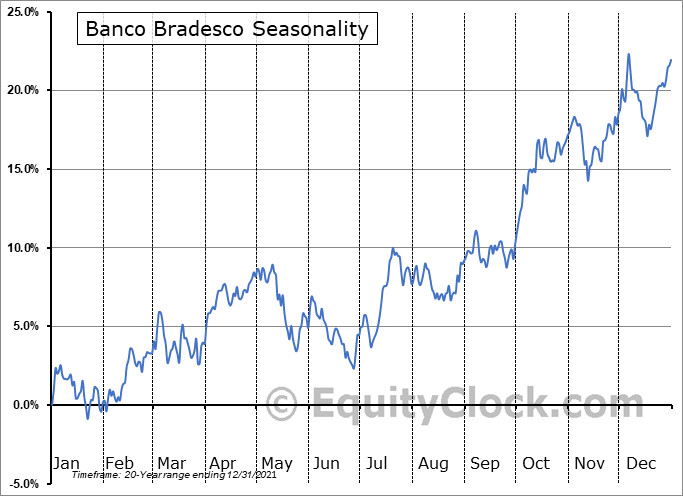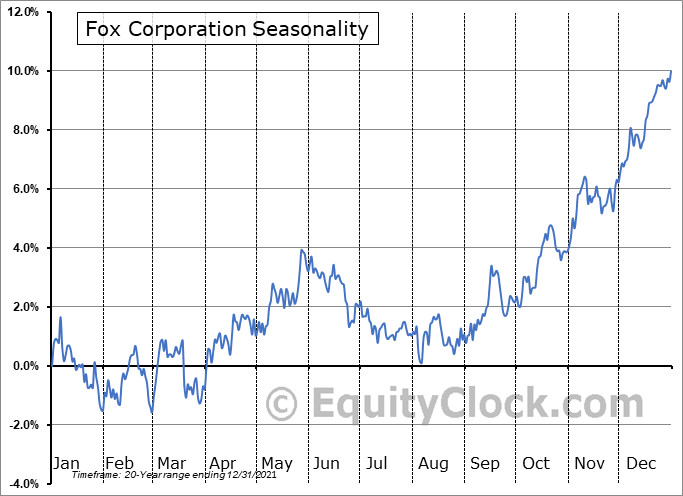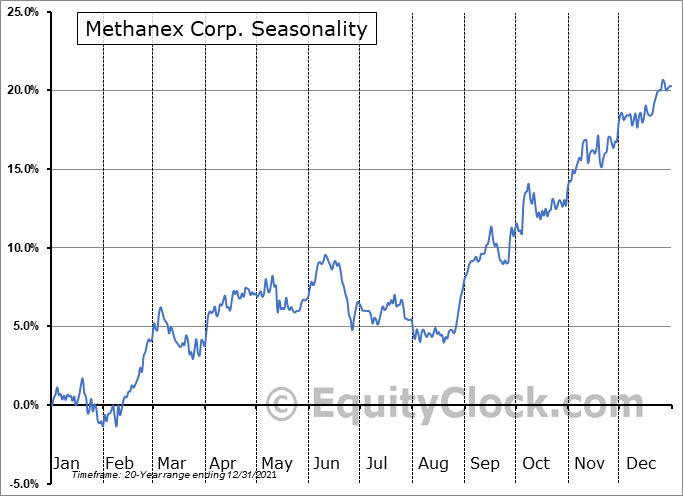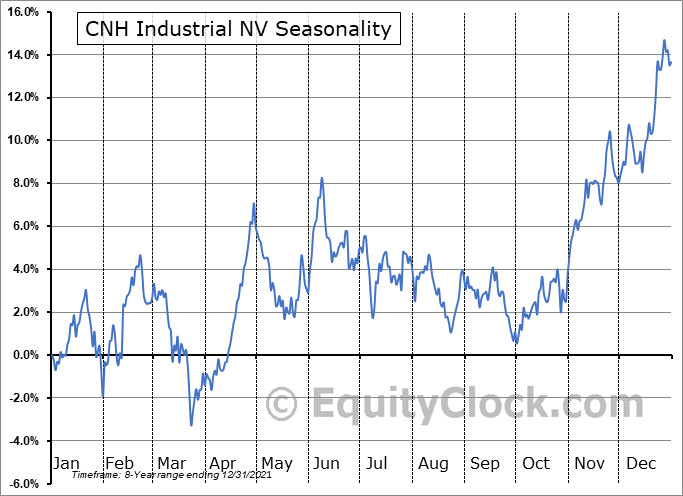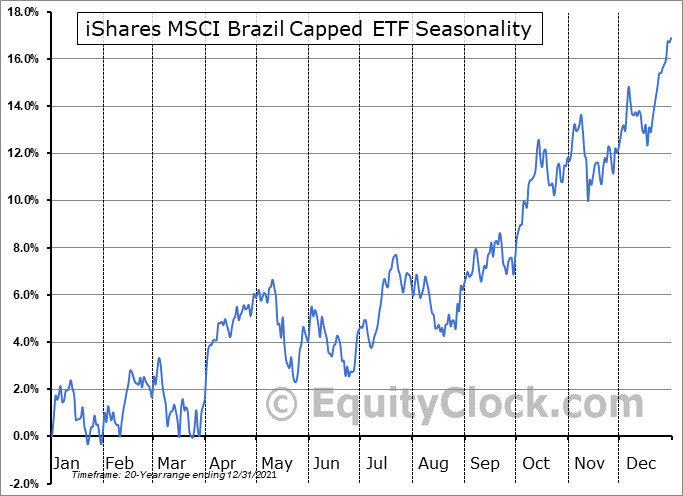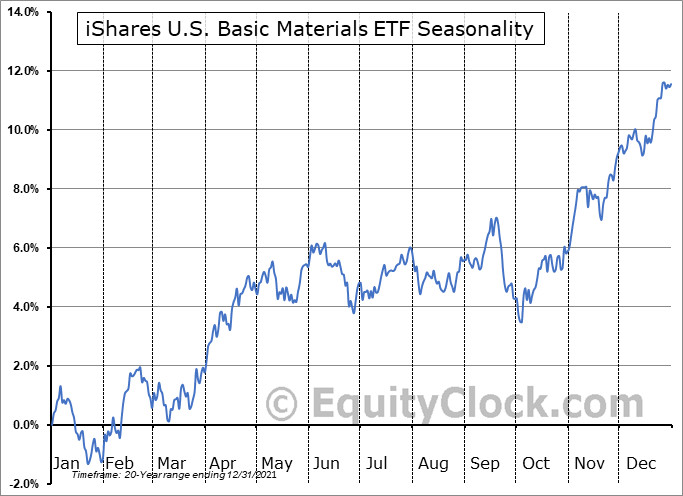 The Markets
A sharp reversal in yields and the dollar helped to pick stocks up from the lows of the year on Wednesday as the Bank of England interjected in the bond market to add some stability to what had become a fragile tape.  The S&P 500 Index surged higher by around 2%, bouncing firmly from levels around the June lows and moving back towards one of a few downside open gaps that have been charted over the past few weeks amidst inflation/rate fears.  The first gap can be seen around 3745, representing Friday's downside open.  The more threatening gap can be seen just below the September highs  around the now declining 50-day moving average at 4026.  So long as major moving averages continue to point lower, using the hurdles as resistance to sell into is the appropriate course of action.  The declining 20-day moving average can be seen at 3879.  While the bounce from the June lows is a welcome relief, hinting of a double bottom, we would have to view the apparent point of support as part of a lower bound of a range that the market may find itself in through the end of the year.  We have had to dampen our enthusiasm towards our forecasted back half of the year rebound in the market given the degradation in the technicals and the shift in the goal posts presented by the Fed's year-end target for the key lending rate, however, we still foresee the typical November/December strength before another sustained downleg in stocks potentially appears in the new year, assuming the fundamental backdrop in the economy does not improve materially by then.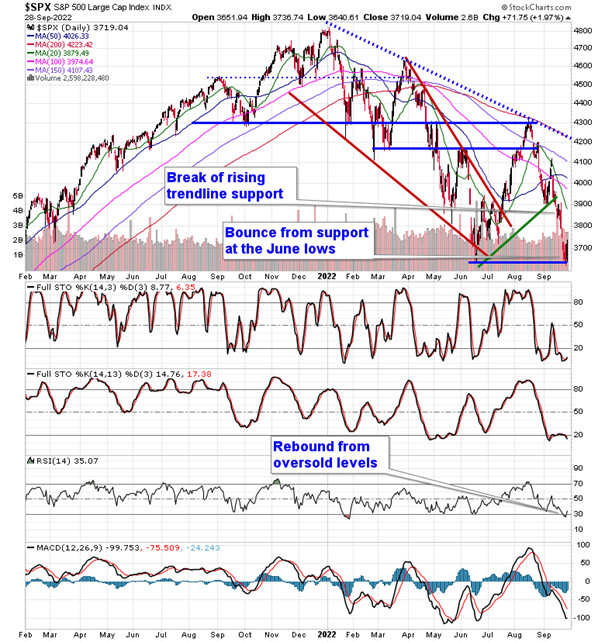 Today, in our Market Outlook to subscribers, we discuss the following:

The pullback in the US Dollar Index from trend-channel resistance
The switch we are enacting for our core equity exposure in the Super Simple Seasonal Portfolio
Petroleum inventories and what to do with energy stocks at this juncture
The trajectory of home prices in the US
US International Trade

Subscribers can look for this report in their inbox or by clicking on the following link and logging in: Market Outlook for September 29


Not signed up yet?  Subscribe now to receive full access to all of the research and analysis that we publish.
Sentiment on Wednesday, as gauged by the put-call ratio, ended bearish at 1.08.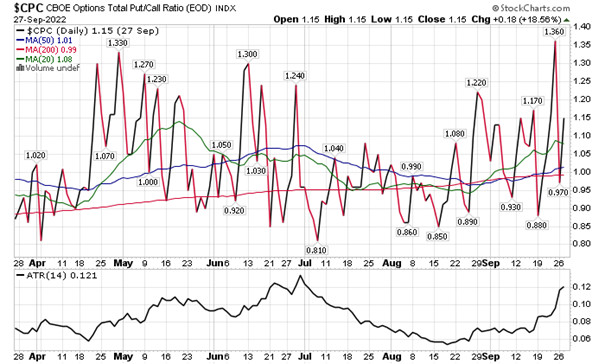 Seasonal charts of companies reporting earnings today:
S&P 500 Index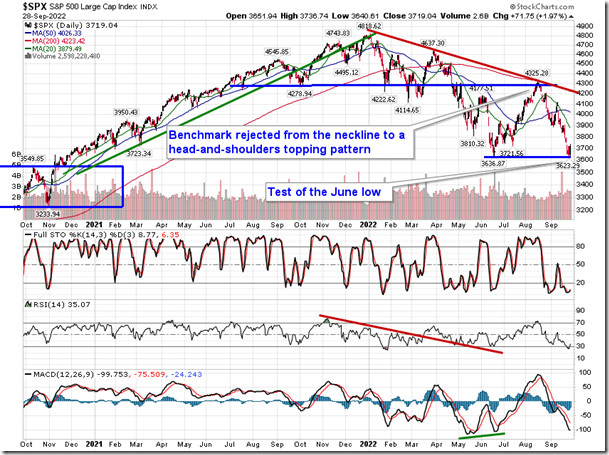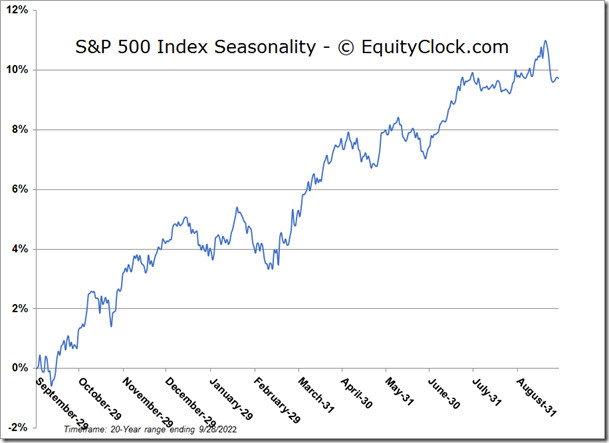 TSE Composite