Stock Market Outlook for May 2, 2019
S&P 500 Index charts an outside reversal candlestick as investors debate "Sell in May and Go Away"

*** Stocks highlighted are for information purposes only and should not be considered as advice to purchase or to sell mentioned securities.   As always, the use of technical and fundamental analysis is encouraged in order to fine tune entry and exit points to average seasonal trends.
Stocks Entering Period of Seasonal Strength Today:
Subscribers – Click on the relevant link to view the full profile. Not a subscriber? Signup here.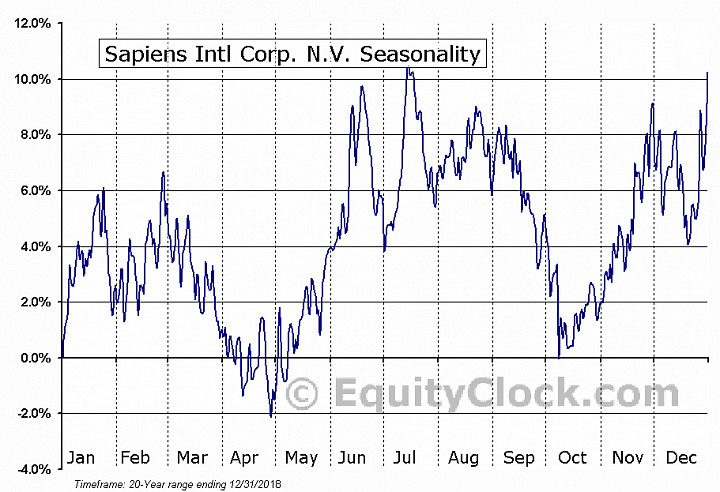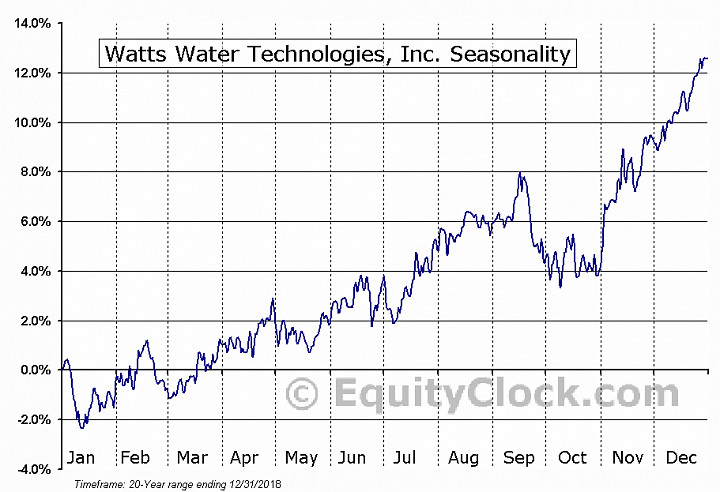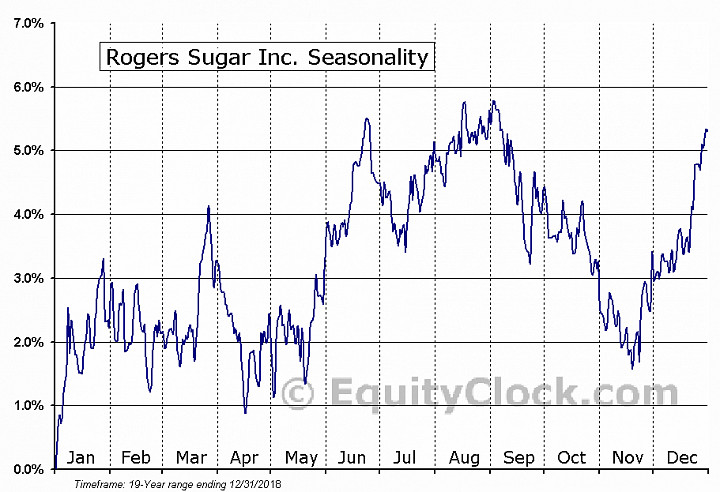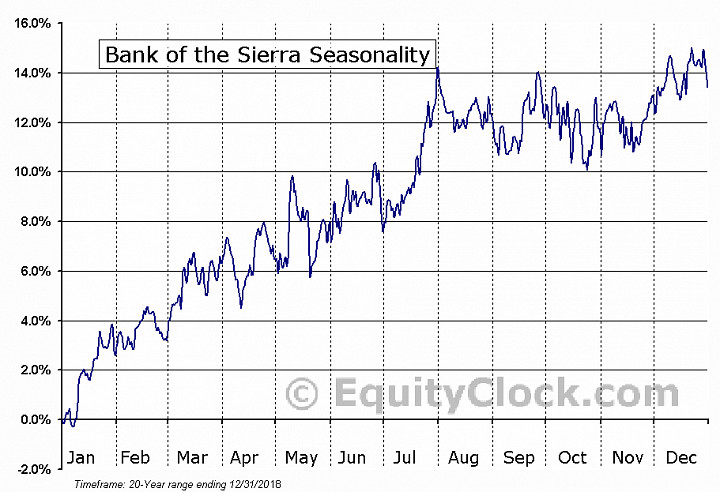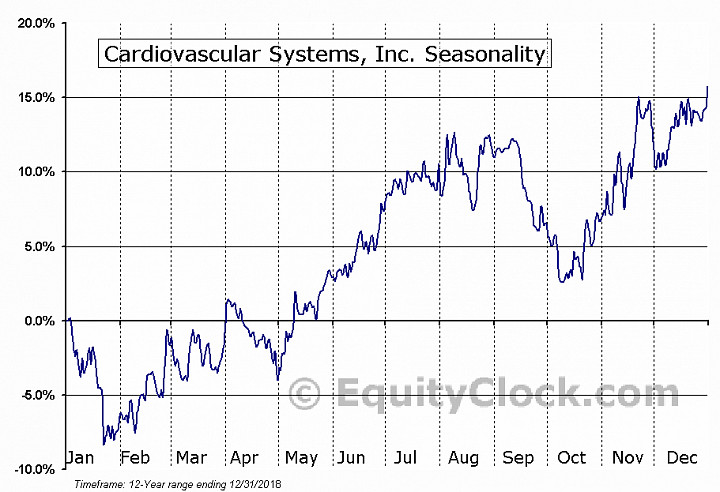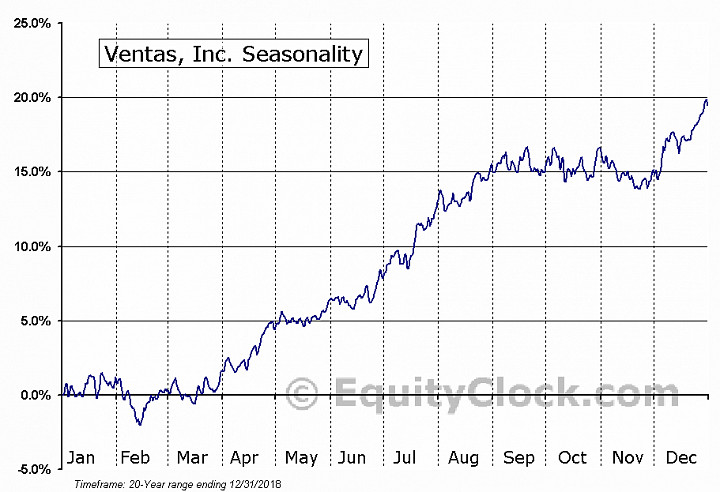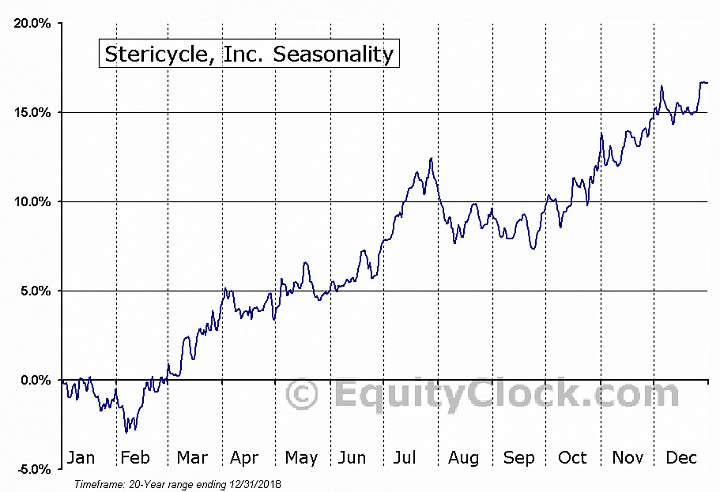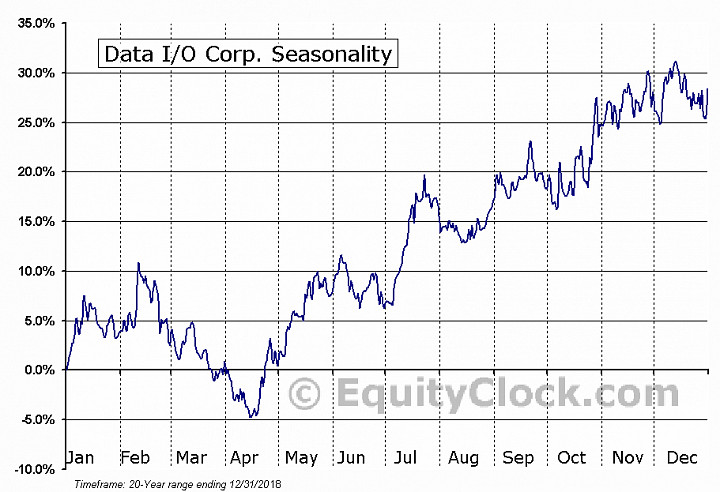 The Markets
Stocks sold off on Wednesday as investors reacted to the latest announcement from the FOMC.  The S&P 500 Index shed around three quarters of one percent, reversing gains from earlier in the session. The move records an outside reversal candlestick on the large-cap benchmark, typically an indication of upside exhaustion.  It is moves like these that has investors questioning whether they should Sell In May and Go Away.  We discuss the topic in our monthly report, which is available now at https://charts.equityclock.com/. Subscribers will be receiving a special report highlighting the day's activity.  Subscribe now to login and view this timely insight on the status of the broad market.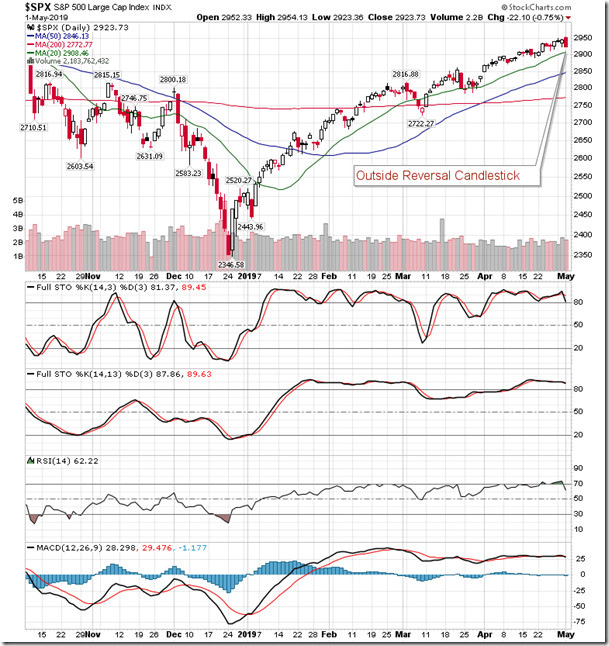 In its latest report, the Energy Information Administration (EIA) indicated that oil stockpiles surged by 9.9 million barrels last week, while gasoline showed an increase of 917,000, the first injection to gasoline inventories since February. The result places the days of supply of oil at the highest level of the year at 28.9, up four-tenths from the week prior, while gasoline increased by a tenth of a day to 24.0. The average for each at this time of year is 23.6 and 24.7, respectively. We've updated subscribers as to the state of the energy sector following our note to them in the middle of last week regarding downside risks, which have now been realized.  Don't miss out on these regular updates.  Subscribe now.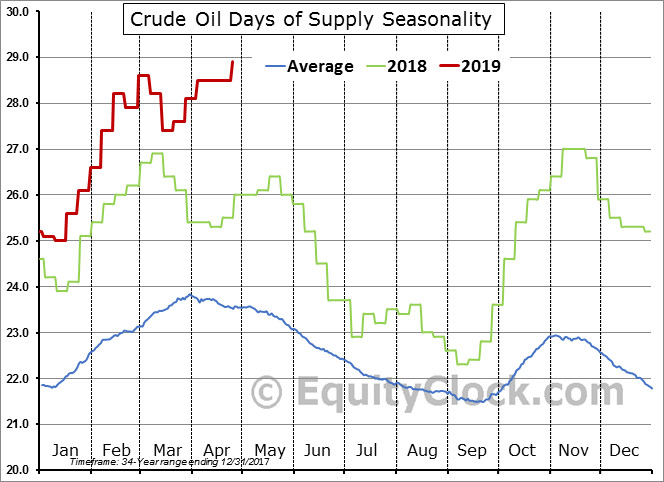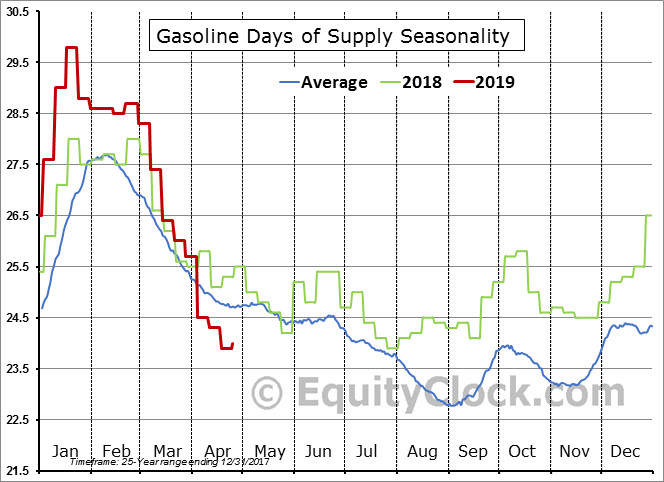 On the economic front, a report on construction spending was released during Wednesday's session. The headline print indicated that spending in the US declined by a seasonally adjusted 0.9% in March, which is a significant miss versus expectations for a rise of 0.2%. The year-over-year change now stands at -0.8%, the weakest pace since November of last year. Stripping out the seasonal adjustments, actual construction spending increased by 8.7% in March, which is weaker than the 10.9% increase that is average for this time of year. Year-to-date, construction spending is trending 1.7% above average through the first quarter, representing the best pace since 2016.  Subscribers received further insight on the metrics behind the aggregate result, as well as some stock ideas of how to take advantage of the trend in this segment of the economy.  Subscribe now and we'll send you this report.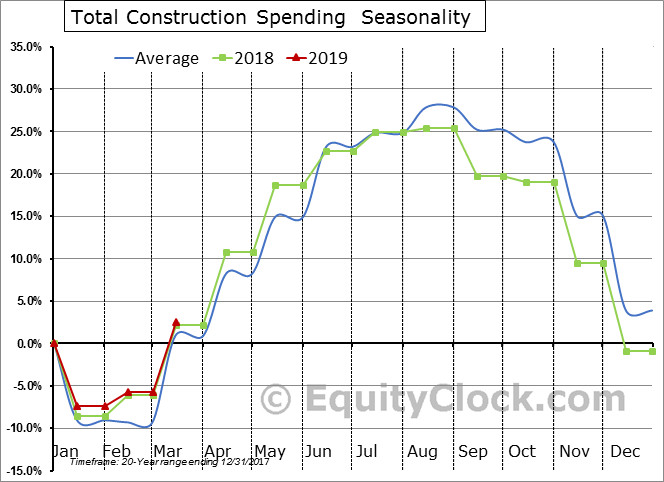 Sentiment on Wednesday, as gauged by the put-call ratio, ended bullish at 0.93.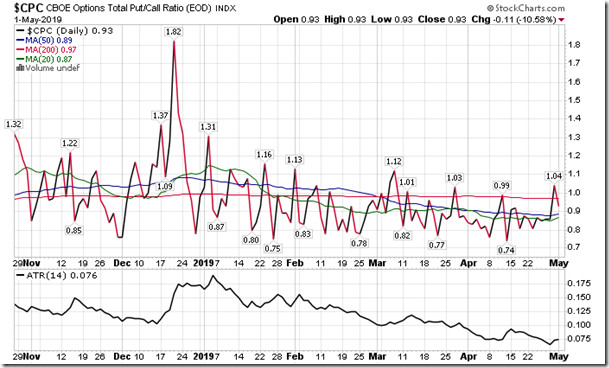 Seasonal charts of companies reporting earnings today: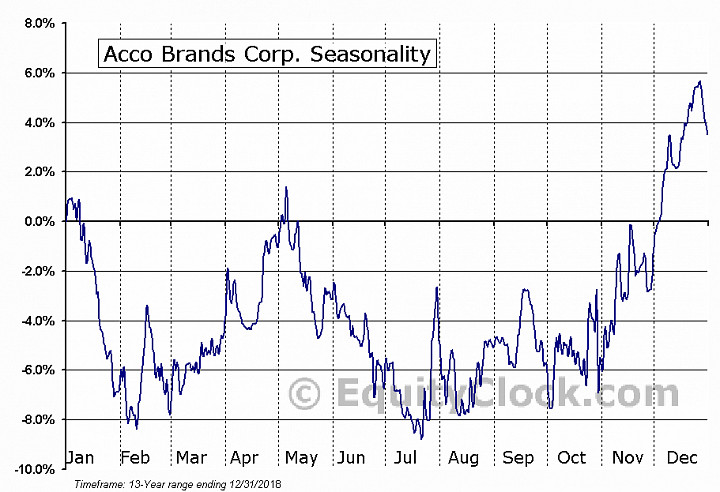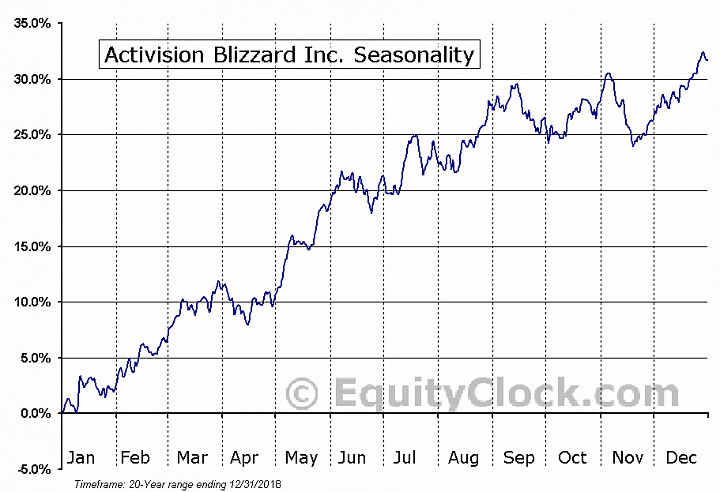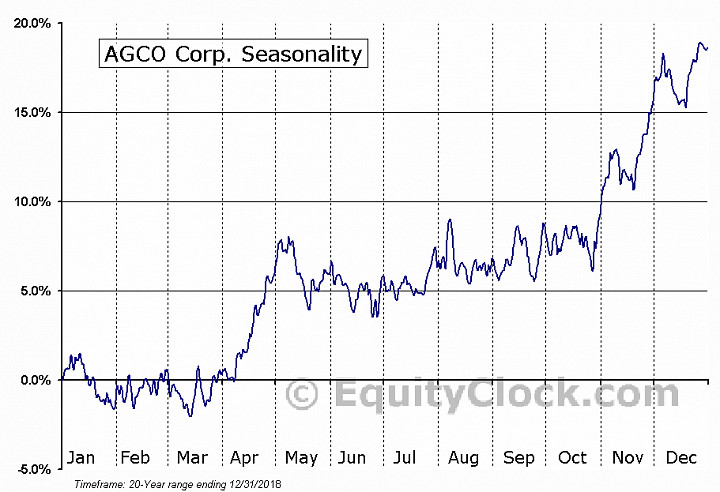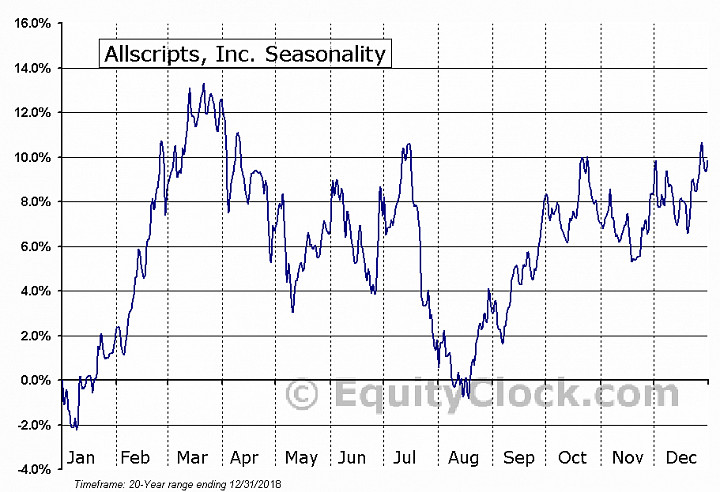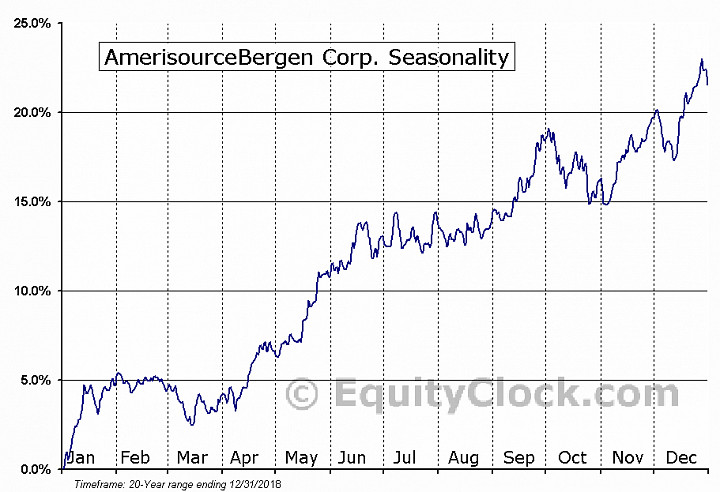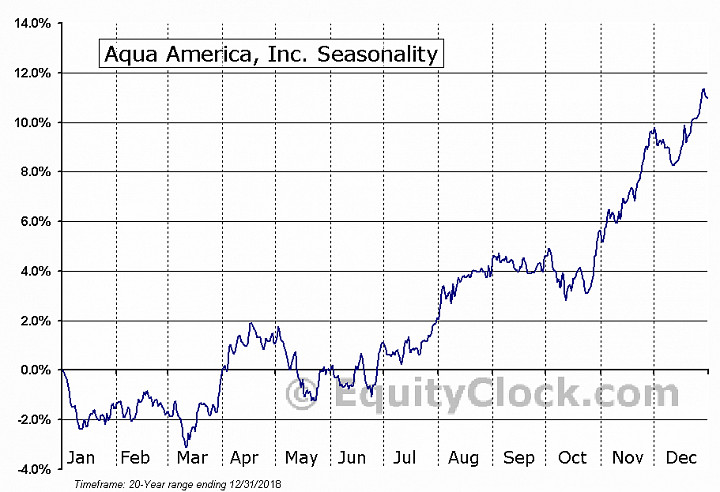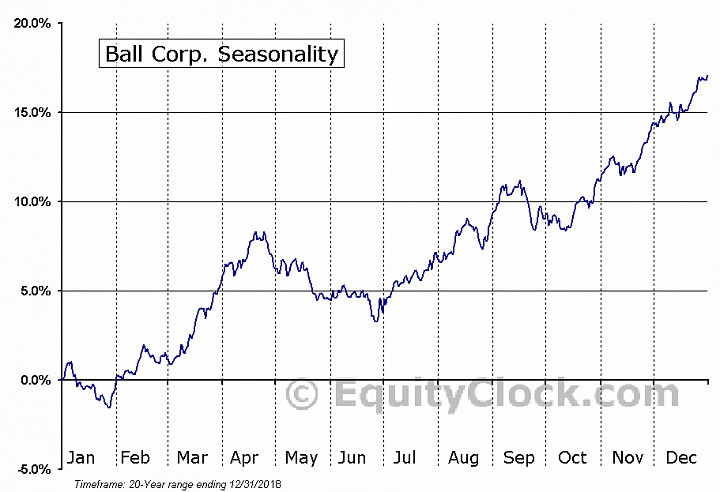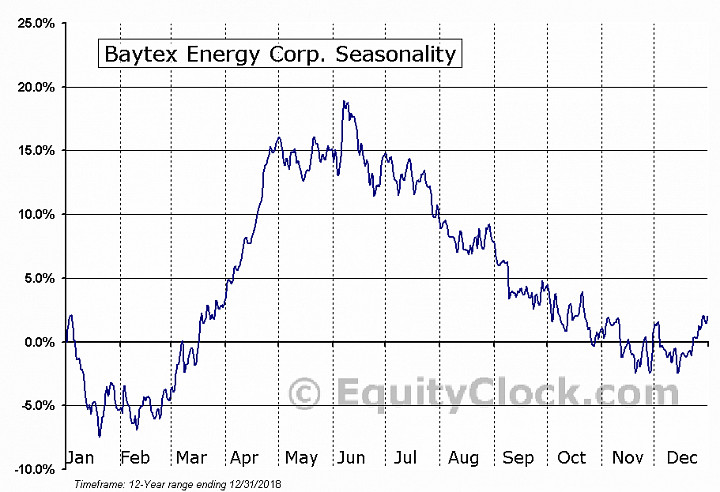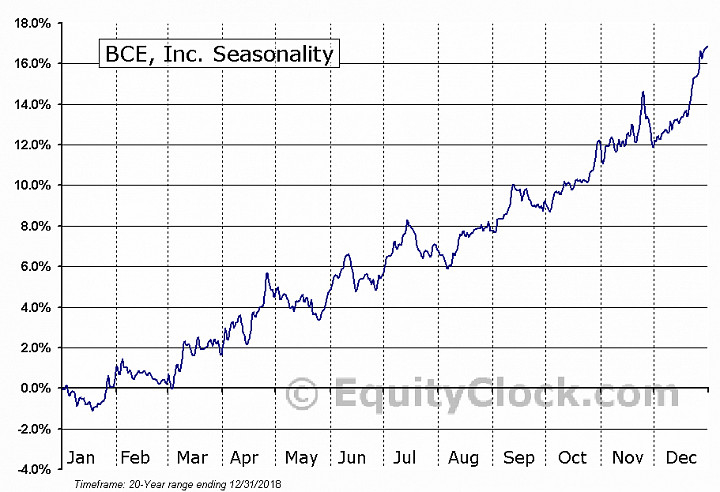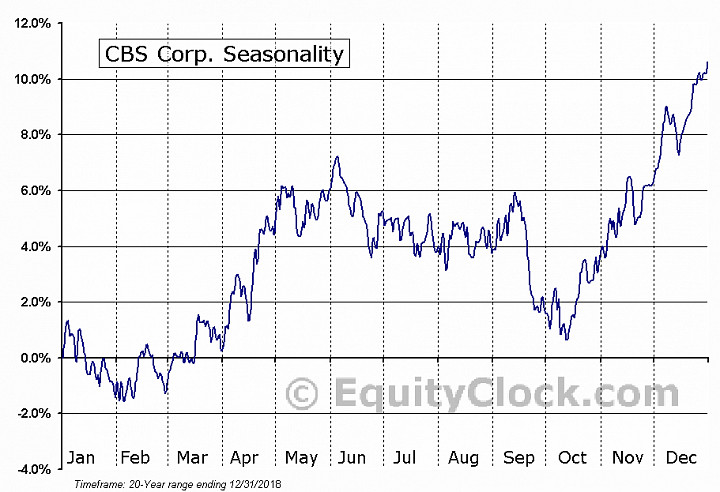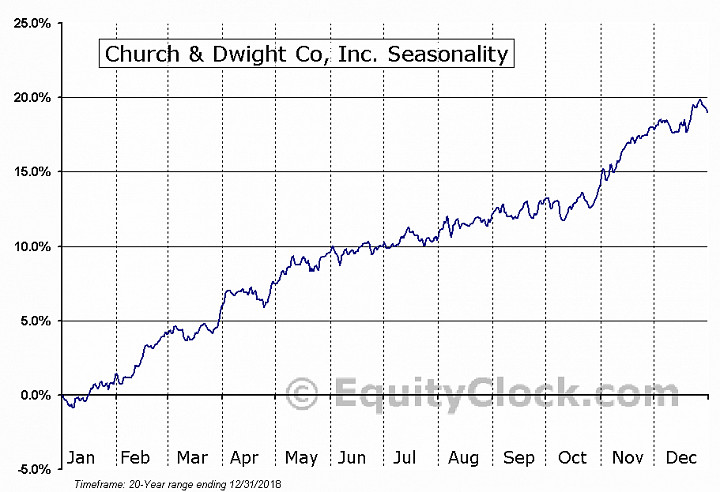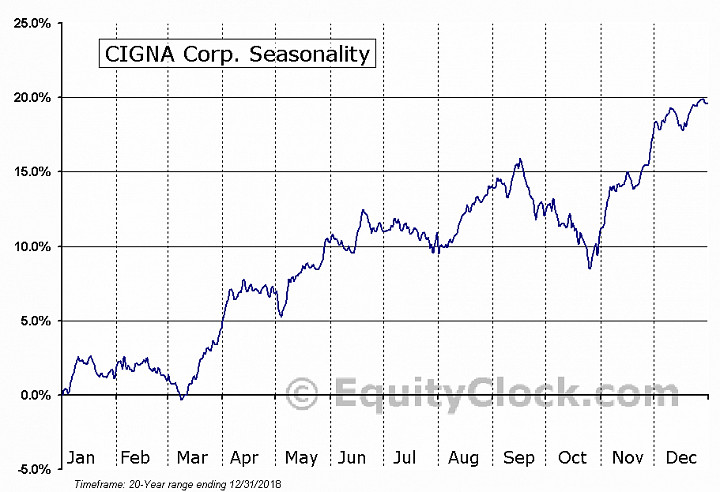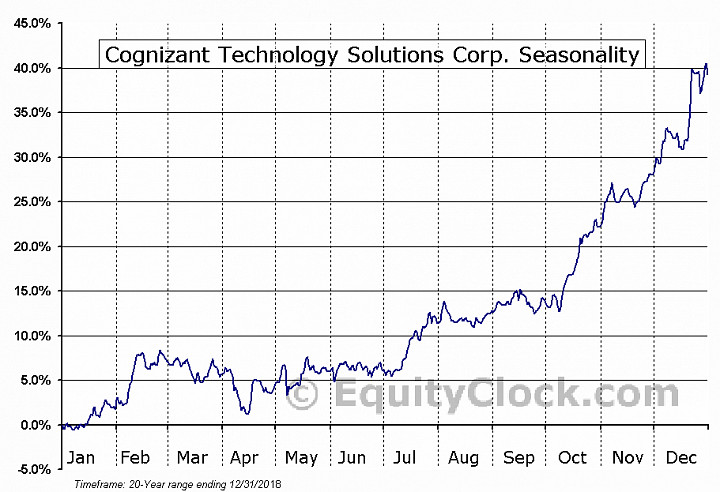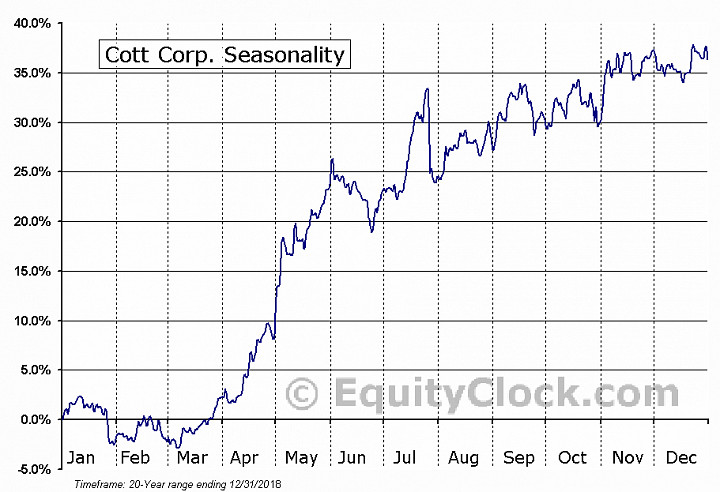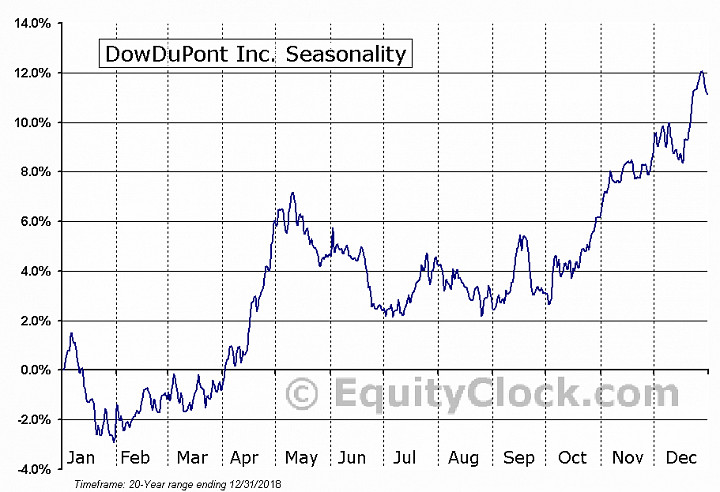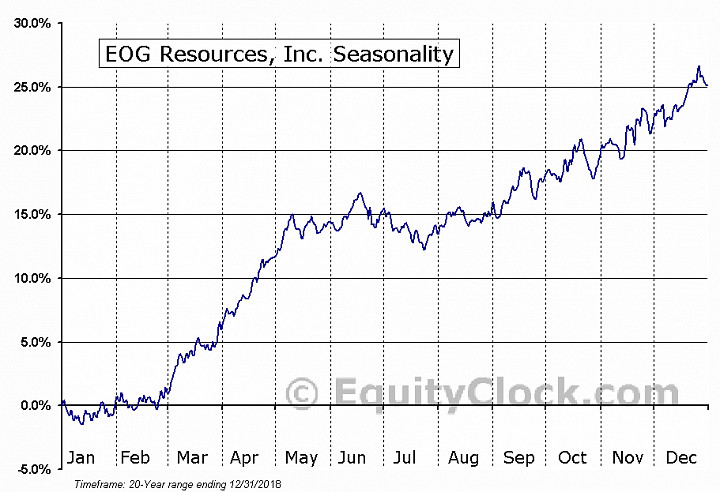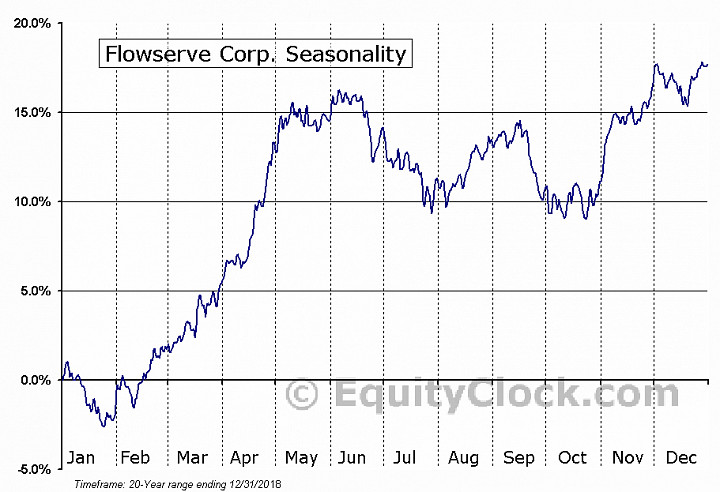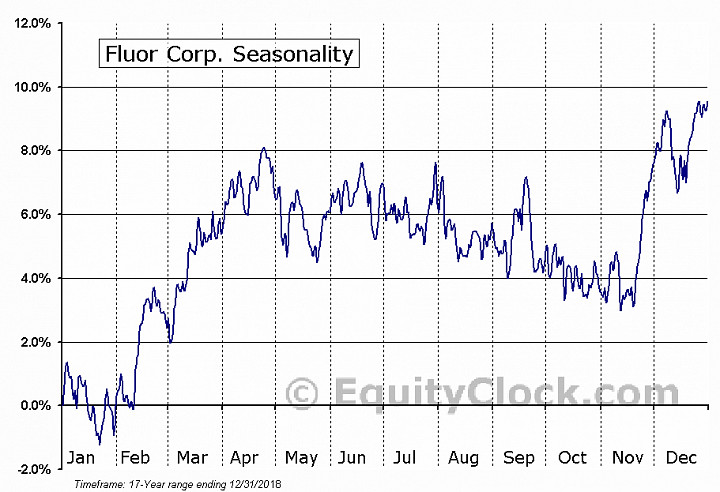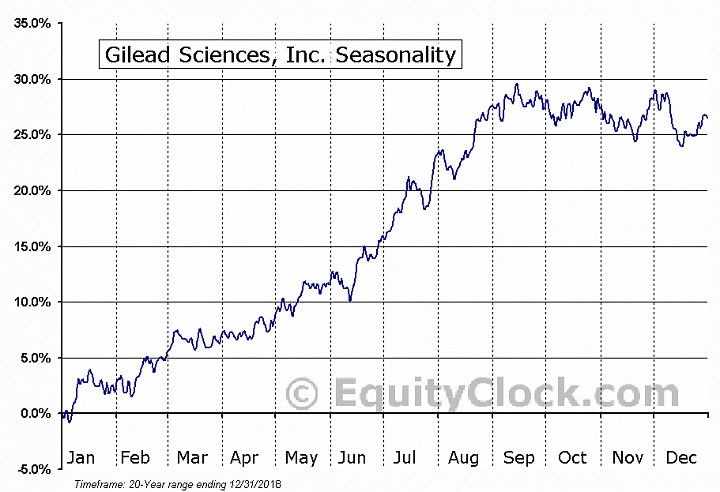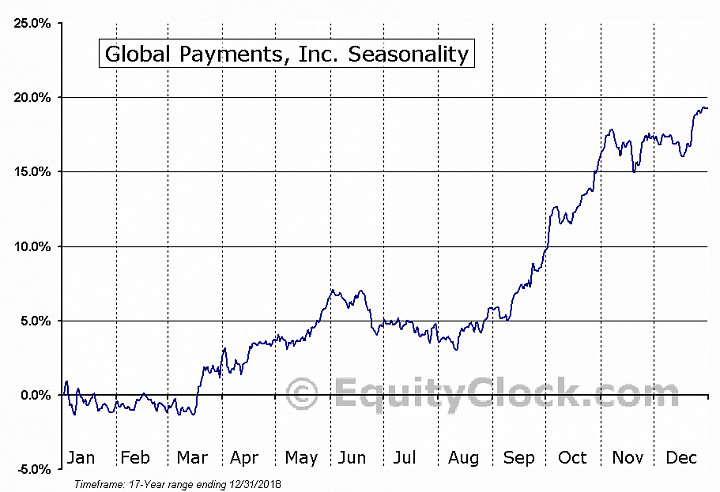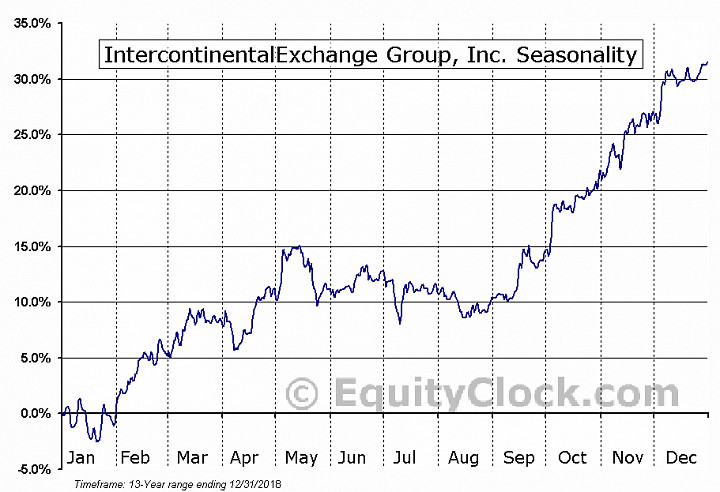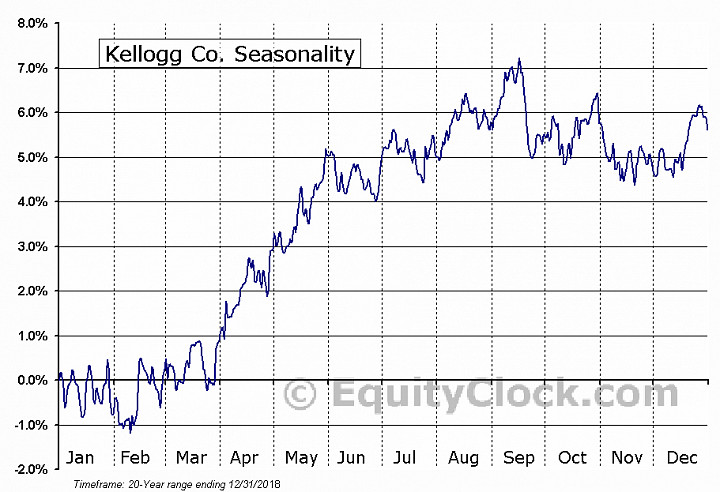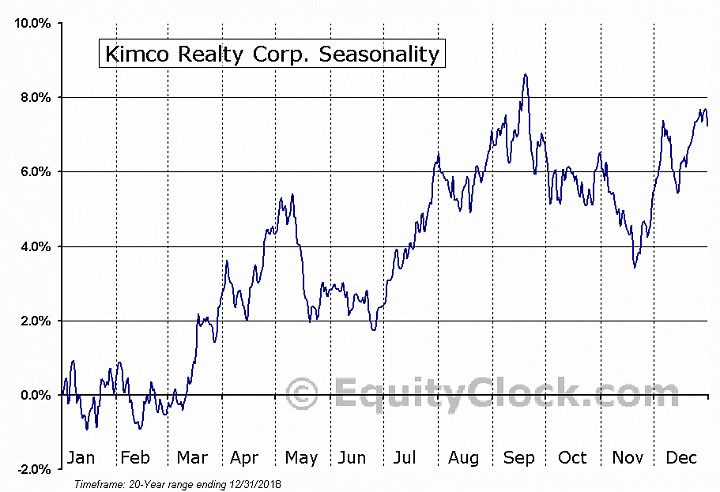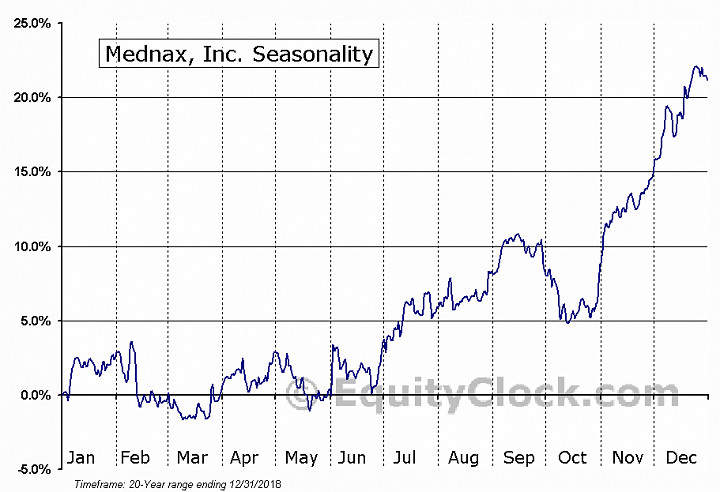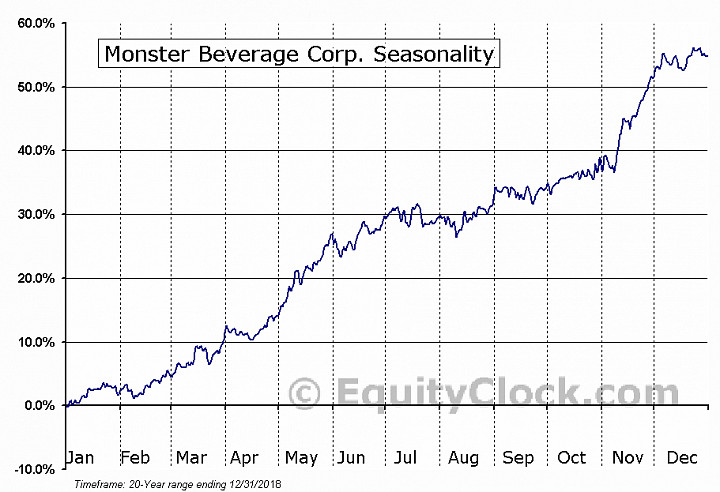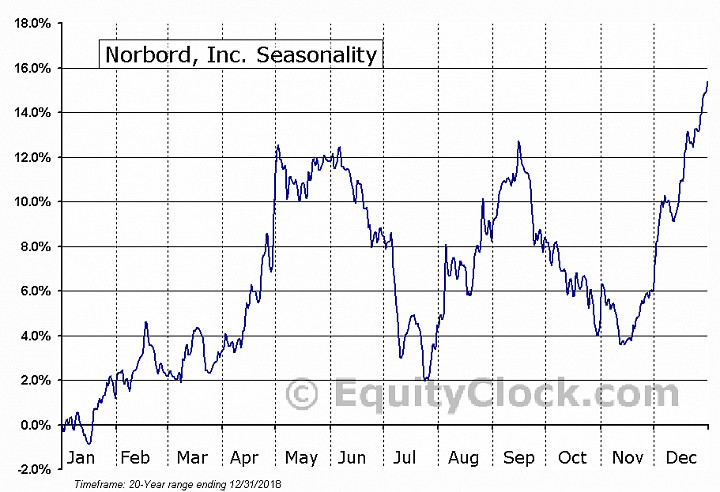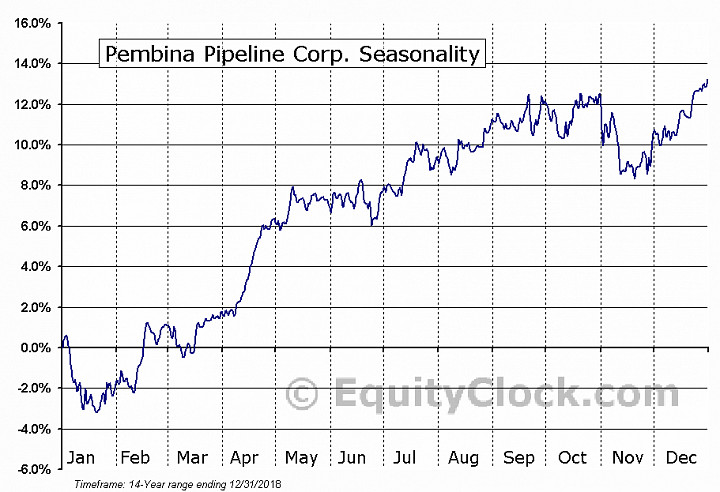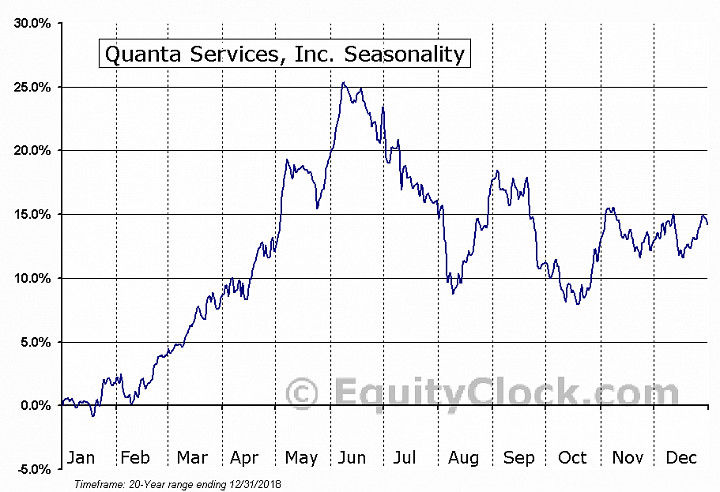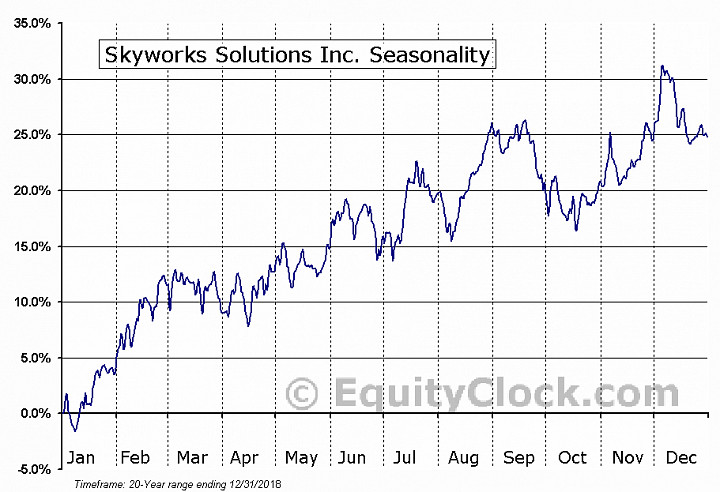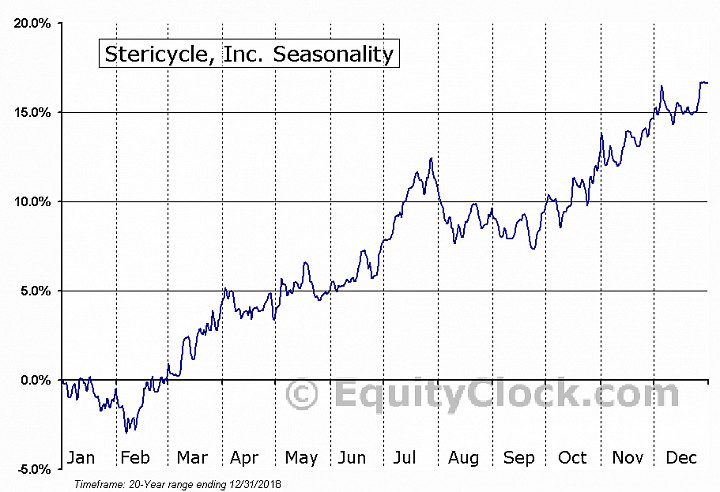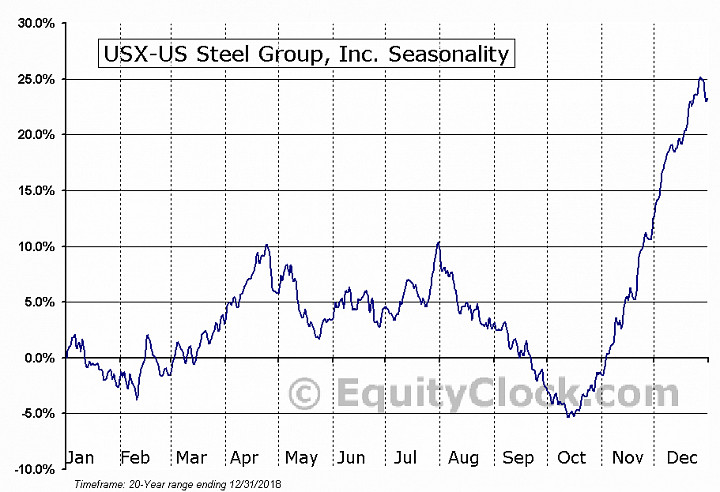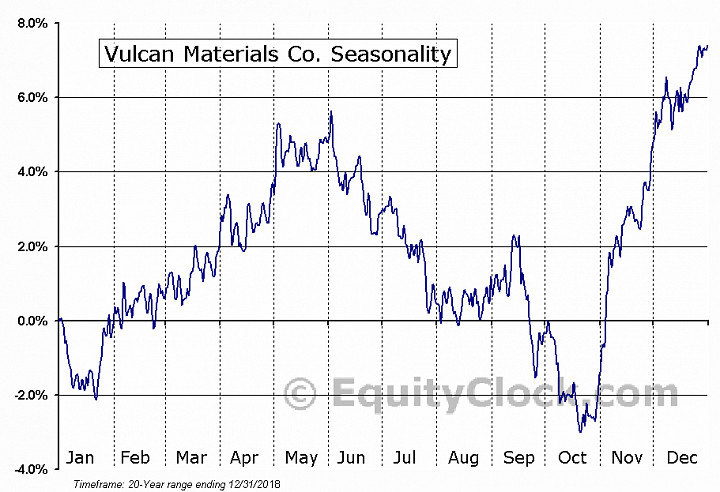 S&P 500 Index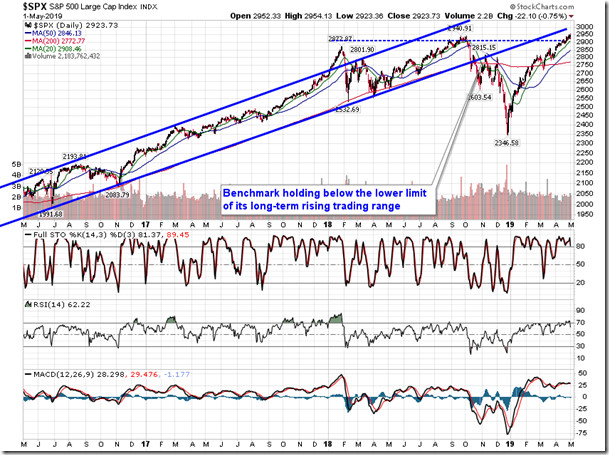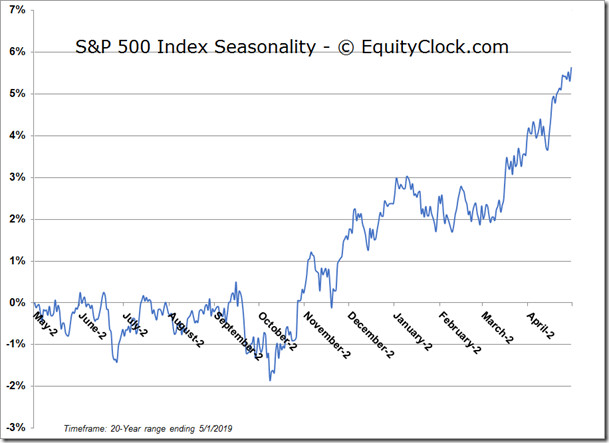 TSE Composite